Hello dear readers.  All of us here at Maps & Genes are very excited to bring you this fantastic post– I hope you enjoy the inspiration from our esteemded colleague panel as much as we did!
1. How did you decide to make a career move?
Genetic counseling was my career choice when I was an undergrad student over 30 years ago, however my life went in a different direction.  Instead, I worked in research and academia.  Additionally, for 10 years I was a "stay at home mom".  As my children got older, I began reconsidering my career.

I have always considered myself a lifelong learner. The first step in my decision to change careers was realizing that although I had many years before retirement, there were no further growth or leadership opportunities on my current path. The second step involved a long reflective period in which I inventoried my dreams, skill set, strengths, challenges and barriers.  The dream of becoming a genetic counselor resurfaced during this period.  I researched the career and decided it was a perfect fit.  The third step was addressing the challenges and barriers, namely cost and being decades removed from a higher education environment (not to mention the field changed dramatically in that time period).  I established a plan to pay for tuition and enrolled in classes to update my knowledge. The final step was the hardest:  taking a deep breath and jumping away from the comfort zone.
I had always had an interest in human anatomy, biology and medicine and intended for a career in this area when I first went to college. But, I lost my way and stumbled out of my major in biology into other majors. I also fell into a different career, which was exciting in my younger years, but I knew it wouldn't remain a stable career so I began to think about going back to school for my original interest.
My story is a bit complicated. I completed a B.S. in Biology and M.A. in Biology, after which I taught middle/high school and community college biology courses for several years. I then made my first career switch and worked as a financial planner for almost five years. I found that to be unfulfilling and decided to go to graduate school to pursue a PhD in Genetics, with the intention of pursuing an academic career. When I learned more about genetic counseling, I felt that it would be a better fit for me, since it would allow me to spend more time working directly with patients. Rather than spending most of my time behind the scenes doing basic research and teaching undergraduates, I decided I wanted to apply my research and teaching skills in a different way. The fact that genetic counselors have the opportunity to pursue a variety of different types of positions is also very intriguing to me.
2. How did it feel being a GC student?
  It was exciting, terrifying and exhausting! I literally got goosebumps while sitting in lectures and hearing about the advancements in this field. However, I wouldn't be honest if I didn't admit to doubting myself occasionally. In those moments, I remembered the mantra of a famous, blue fish, "Just keep swimming".
There are days where it feels weird sometimes because I am one of the oldest students amongst several young women. But then there are also days where I do not feel the age difference at all, but instead just see fellow classmates that I am on this journey together. There is also a humbling effect of being in school again after having a previous career.
I am really enjoying being a GC student because there is so much interesting information to learn!  I am especially enjoying my rotations, particularly my interactions with established genetic counselors, who have all been wonderful teachers.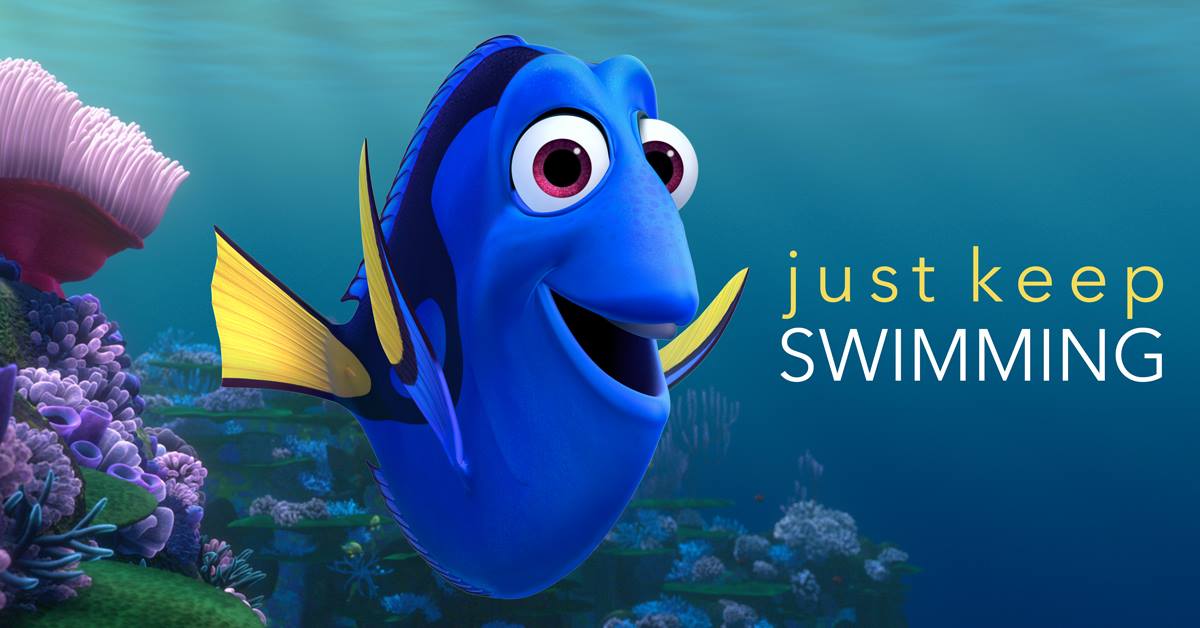 3. What are your tips for the GC program interview process?
I sincerely believe your age and life experiences are assets, don't downplay them.  However, you will also have your own unique challenges.  Know what they are.  Determine how you will or have addressed them. Finally, GC training programs are very competitive. If you are not accepted the first time you apply, don't give up.  Apply again.
Be presentable, dress appropriately, maintain professional composure, take notes, and do not ask the current students questions about other schools' interview process.
I would say that you should emphasize what draws you to the field of genetic counseling and why you believe you would be a good GC. Everyone who is being interviewed has already shown that they have the qualifications on paper, so you don't need to prove that you have those. Show the programs that are interviewing you that you are passionate, professional, and willing to put in the work.
4. Do you have any Grad school survival recommendations?
Be open to new ideas and new ways of doing things.  Take one day at a time. Decide to learn from your younger classmates, they have a lot to teach you. Take care of yourself.  Embrace the experience and remember you are living a dream.
Be proactive and do not wait until the last minute. Be detail oriented, responsible and mature.
Lean on your classmates for support. They will be an invaluable resources in helping you get through your program. Even if you are at different stages in your life, you will find that you have more in common than you think. Make sure you stay organized and try to keep up with the work.
5. Would you do it all over again?
Absolutely!
Yes! Completing the GC training program was the biggest metaphorical mountain I've climbed.  I had a great group of classmates who helped me reach the top. It is a challenge worth taking
Definitely — deciding to apply to a genetic counseling program has been a wonderful decision so far.
6. What advice would you give a person who is just thinking about a second career as a GC?
Making this change is undoubtedly one of the bigger decisions in your life.  It will affect you and your family. You may consider waiting until the timing is better, until you are more prepared, etc. However, there likely will not be a time when all the circumstances are perfect.  I think the final analysis boils down to your willingness and ability to be move away from what is known and comfortable. Growth lies outside the comfort zone.
Conduct an informational interview with a practicing GC. Do the research, get as much exposure as you can before you make the decision. You have to make sure you are fully informed of what you are getting yourself into.
I think it is very important to think about your motivations and why you are changing careers. What are you looking to get out of the career? Do the requirements of the job match your personality? Will genetic counseling provide you with what your old career did not? For me, this was a great decision, but for you, things might be different. A graduate program is an investment, and a career change is a major decision, so I would recommend putting a lot of thought into it and speaking with at least one working genetic counselor to see if you think the job might be right for you.